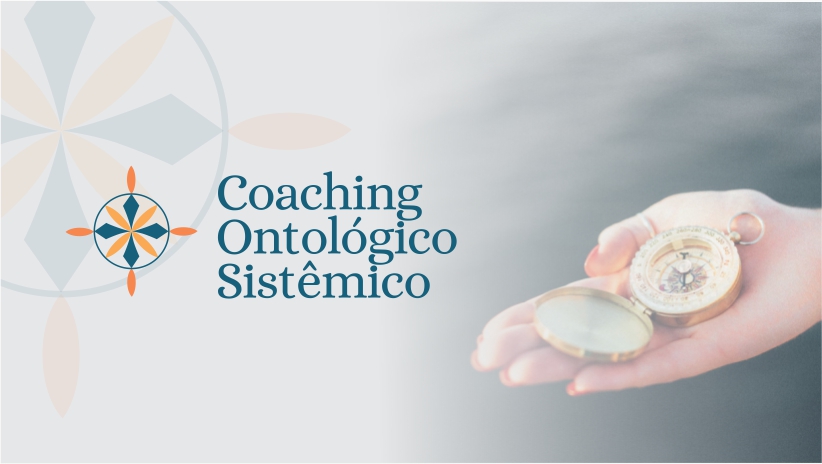 BEM VINDOS!
É com muita alegria que entregamos a você este material. Aqui você encontrará uma boa síntese sobre a Formação em Coaching Ontológico Sistêmico. Desde 2009, "respiramos" a ontologia e inevitavelmente a praticamos em nossas vidas, além de repassarmos os nossos aprendizados aos nossos alunos e clientes. Decidimos incluir o olhar sistêmico nesta formação, pois acreditamos que cada indivíduo, merece conhecer outras forças que atuam em suas vidas, podendo então ampliar distinções, possibilitando escolhas mais profundas a cerca de quem desejam "ser" em sua caminhada, em suas relações. Fique a vontade para tirar dúvidas, pois queremos muito que você  acerte em sua escolha frente à qual formação você vai investir além de tempo e de dinheiro, dedicação intelectual, emocional e espiritual. Desde já agradecemos pelo interesse e confiança!
Sobre a Formação em Coaching Ontológico Sistêmico
Consideramos o coaching, especificamente o ontológico sistêmico, um processo de aprendizagem, que inclui o estudo do indivíduo, inserido em sistemas com os quais interage e também pertence, gerando impactos assim como também sendo impactado por estes. Neste tipo de processo que propomos, o crescimento ocorre no domínio do SER, e que através de um aprendizado transformacional, questiona as formas tradicionais de perceber e interpretar o mundo, possibilitando que pessoas, grupos e equipes, reflitam a cerca dos comportamentos e padrões habituais, para operarem com maior criatividade e protagonismo.
Com este olhar de que é o "observador" quem dá sentido a tudo, convidamos aos participantes a vivenciarem o processo, para que desta forma, atuem no mesmo sentido, com seus clientes, liderados e demais pessoas com as quais interagem, pois acreditamos na frase de Edna Murdoch: " Quem você é, é como você faz coaching".
O Propósito
Proporcionar uma atmosfera de aprendizagem para capacitar pessoas que almejam aprofundar conhecimentos sobre o tema e/ou tornarem-se coaches, para que compreendam em que consiste um processo de aprendizagem transformacional. Neste contexto, convidamos aos participantes a protagonizarem os seus movimentos próprios, em um ambiente seguro e propício, para que possam aumentar as suas capacidades de ações efetivas, tanto pessoal quanto profissionalmente como gestores e/ ou coaches.
Metodologia
A nossa abordagem se alicerça em conceitos teóricos e vivenciais norteados pela ontologia, inteligência emocional e pensamento sistêmico, sob a luz das Competências Nucleares e Código de Ética do ICF (International Coach Federation). Tarefas e leituras complementares são indicadas durante e entre os módulos, para que os conceitos e práticas sejam "saboreados", transformando informações em aprendizagem. Práticas de coaching observadas e supervisionadas fazem parte dos exercícios vivenciais propostos aos alunos.
O programa presencial, consiste em:
– 96 horas , subdivididas em 04 módulos de 03 dias cada, estando contempladas 05 sessões de coaching em grupo, observadas e supervisionadas para cada aluno;
– 02 horas de sessões individuais de coaching;
– 02 horas de sessões individuais de mentoria, supervisão e feedbacks;
Atividades extras:

– 11 horas destinadas à tarefas, relatos e transcrições das sessões de coaching praticadas entre os módulos.
– 09 horas de grupos de estudos entre o 2º e o 4º módulo para as práticas de coaching triangular, onde cada participante deverá passar pelos papéis de coach, coachee e observador.
Carga horária total: 170 horas
Certificação e o comprometimento que esperamos
Para que a certificação como Coach Ontológico Sistêmico seja alcançada, o aluno deverá entregar as tarefas propostas, participar ativamente dos módulos presenciais e dos encontros grupais. Em virtude da extensa grade de conteúdos e da construção andragógica, o participante poderá ter no máximo 01 dia de falta, isto é 08 horas, caso contrário este estará automaticamente alocado em uma próxima turma.
Quem se beneficiará com esta formação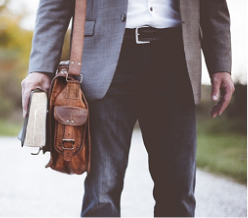 Pessoas que queiram ingressar na profissão como coaches e ou ampliar a área de atuação em seu negócio ou profissão atual:
Líderes, Consultores, Mentores, Executivos, Profissionais de RH, Terapeutas, Psicólogos, Profissionais da Área de Saúde, Direito, entre outras.
PRÉ-REQUISITO: Ensino superior completo.
Estrutura do Programa
Momento.A
Chamamos de "Momento.A", o momento em que você estiver certo(a) de que esta é a "sua" formação. Faremos uma entrevista individual para alinhamentos e a partir daí, inicia a sua jornada. Uma pré-tarefa será enviada para que plantes a semente deste novo ciclo, além de possibilitar-nos conhecer você e seus anseios um pouco melhor.
MÓDULO 01
– Fundamentos do Processo de Coaching Ontológico Sistêmico
– Compreendendo e Facilitando Processos de Mudanças
Carga-horária: 24 horas
1. Coaching, origens e definições
2. Contratos para aprendizagem, estabelecendo os fundamentos
3. Coaching Ontológico Sistêmico a inter-relação entre a ontologia e o sistêmico
4. Fundamentos do Coaching Ontológico
5. Pensamento Sistêmico
6. A Força dos Sistemas (Sociais, Familiares e Organizacionais)
7. Culturas, Modelos Mentais e Crenças
8. Observação e Julgamentos
9. Presença Coaching
10. Escuta ativa e empática
11. O processo de aprendizagem e transformação
12. A curva da mudança
13. As dimensões do coaching: Para quê e para quem?
14. O estabelecimento e comprometimento com metas: a responsabilização
MÓDULO 02
Ferramentas Sistêmicas e Ontológicas Aplicadas
– Coaching Sob o Olhar do ICF (International Coach Federation)
– Ensaios e Práticas
Carga-horária: 24 horas
1. O universo das emoções
2. QE, o coeficiente emocional
3. QS, o coeficiente espiritual
4. Diálogos Inteligentes: Comunicação Efetiva
5. A arte de dar feedback
6. Código de Ética ICF (International Coach Federation)
7. Competências Nucleares ICF
8. Etapas de um processo de coaching
9. Etapas de uma sessão de coaching
10. Práticas de Coaching Triangular Supervisionadas
MÓDULO 03
– Coaching em Ação
Teoria x Prática
Carga-horária: 24 horas
– O Poder das Perguntas: ontológicas e sistêmicas, como e porquê
– Facilitando o aprendizado, coordenando ações
– Coaching triangular: vivência de sessões de Coaching entre os participantes
– Revisão da teoria com a prática
– Supervisão e feedbacks em grupo
MÓDULO 04
– Coaching em Ação
– Coaching triangular: vivência de sessões de Coaching entre os participantes
MÓDULO 05
Consolidação da Prática de Coaching
Práticas, Supervisão dos Processos de Coaching e Feedbacks
Carga-horária: 24 horas
– Supervisão dos processos de coaching
– Conscientização do estilo de cada participante frente a um processo de coaching
– Feedbacks construtivos: individual e grupal
– Check Out Pessoal
Datas, Inscrições & Investimento
PORTO ALEGRE  2019 / 02
Módulo 01: 05, 06 e 07 de setembro
Módulo 02: 07, 08, 09 de novembro
Módulo 03: 09, 10 e 11 de janeiro
Módulo 04: 06 e 07 de março
Módulo 05: 09, 10 e 11 de abril
INSCRIÇÃO / CONTATO
Gostou? Se identificou com o Programa?
Solicite a sua ficha de inscrição:
51. 33 32 92 93
51. 99 322 77 60
51. 99 996 73 13
arossato@racional.com.br
cleiane@referenciadesenvolvimento.com.br
www.escolaodisseia.com.br
Algo importante, que você gostará de saber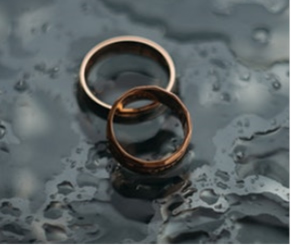 Sabemos que atualmente, há muitas opções de formações em coaching no mercado, portanto, o formato desta formação foi feito, também pensando nas exigências da International Coach Federation (ICF), o maior órgão global que valida coaches e formações em coaching. Portanto, apresentaremos os "standards" requeridos para que um coach atenda os "padrões de ouro" desta instituição, contribuindo com um bom alicerce para quem quer ingressar ou se consolidar nesta profissão.
Facilitadoras
Consultora Organizacional há mais de 20 anos
Sócia-diretora da Escola Sul Americana de Recursos Humanos
É psicóloga graduada pelo Instituto de Psicologia PUC-RS
Formação em Dinâmica dos Grupos (SBDG), RS
Certificada em Métodos de Investigação Apreciativa da Ação na Ação, SP
Pós-graduada em Psicologia Junguiana pela FACIS , SP
Coach Executiva Organizacional Ontológica – Leading Group, Argentina
Possui formação em Coaching e Mentoring – Instituto Holos , Porto Alegre
Formada em Constelações Sistêmicas
Coordena e facilita a Formação em Coaching Executivo Organizacional , Leonardo Wolk, Porto Alegre
Certificada em Técnicas Psicodramáticas para Coaches – Leonardo Wolk – Leading Group;
Professora convidada do Pós Graduação de Gestão de Recursos Humanos – Feevale;
Participou por 30 anos na coordenação/ execução do ESARH – Encontro Sul Americano de RH
Palestrante internacional e estudiosa sobre mitologia e aspectos relacionados às mulheres.
É membro fundadora do ICF-RS (International Coach Federation, capítulo RS).
Consultora Organizacional
Sócia-diretora da Referência Desenvolvimento,
É graduada em engenharia, com MBA em Gestão de Negócios
Coach Executiva Organizacional base ontológica – Leading Group,
Formação em coaching pela Abracoaching e Coaching Sistema ISOR
Aprimorou-se através de workshops como:
Técnicas Psicodramáticas para Coaches (Leonardo Wolk)
Coaching de Equipe para Coaches (John Leary-Joyce, Academy of Executive – Londres
Multiplicadora do "Train The Trainer " VOC – Voice of The Customer , NY- USA
Possui certificação no "The MAX" pelo Esalen Institute, California – USA.
Iniciou estudos no CSA, Coaching Supervision Academy, Londres.
Formada em Constelações Sistêmicas
Há 09 anos Coach facilitadora na Formação de Coaching Executivo Organizacional com Leonardo Wolk
Practitioner Barras de Access
É membro fundadora do International Coach Federation – ICF – RS
O nosso recado, a nossa contribuição pessoal
Se o nosso Programa de formação em coaching, cativou você para que o lesse até aqui, quer dizer que o que nos propomos à oferecer à você, faz algum sentido em sua vida hoje. Conhecemos muito bem como é esta busca, já estivemos exatamente onde estás há aproximadamente 10 anos, e a cada vez que nos disponibilizamos a investir em cursos e formações.
Se o que procuras é algo que contribua significativamente com a sua vida profissional, e com o seu processo pessoal, acrescentando a quem já és e com quem gostarias de ser, sinta-se convidado(a), estaremos esperando por você!
" SOMOS FEITOS DA MESMA NATUREZA DE NOSSOS SONHOS".
William Sheakspeare
Grande abraço,
Ana Maria Rossato & Cleiane Lopes Weinmann